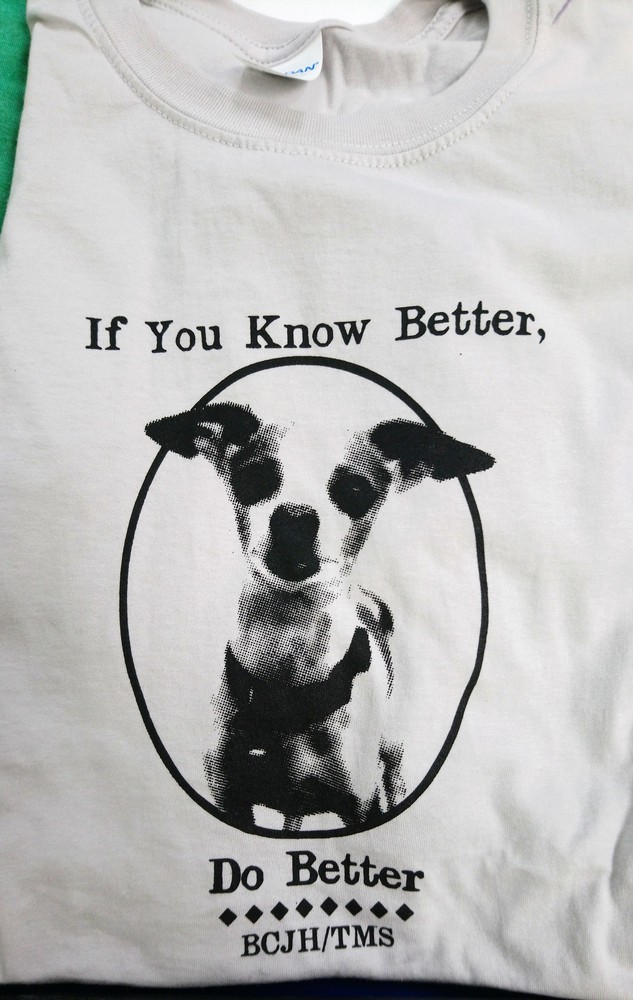 Students Learn the Art of Screenprinting
Table Mountain School
Friday, August 16, 2019
On the last day of summer school, TMS students were introduced to screen printing by Julia Murphy, summer substitute teacher and co-creator of Pedal Press. Murphy teaches Art and English, and works during the school year at Fair View High School. Pedal Press is a community screen printing project that offers live printing at events and workshops for youth through CARD, North Valley Boys and Girls Club, and other local youth groups.
Table Mt. students created original designs, which Murphy used to make silkscreens. The youth got to print t-shirts with their own designs on them—what a fun learning opportunity! They even created a shirt for staff with Samson, the therapy dog at TMS, and a great motto – "If you know better, do better."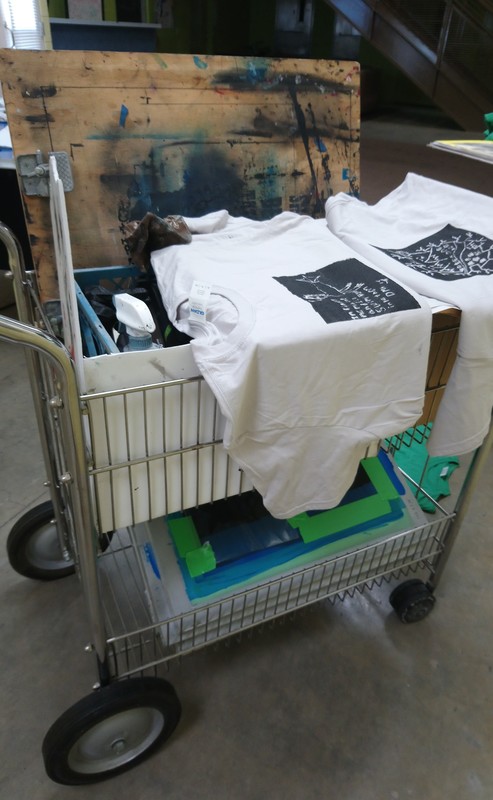 The screenprinting tools traveled from pod to pod on a cart.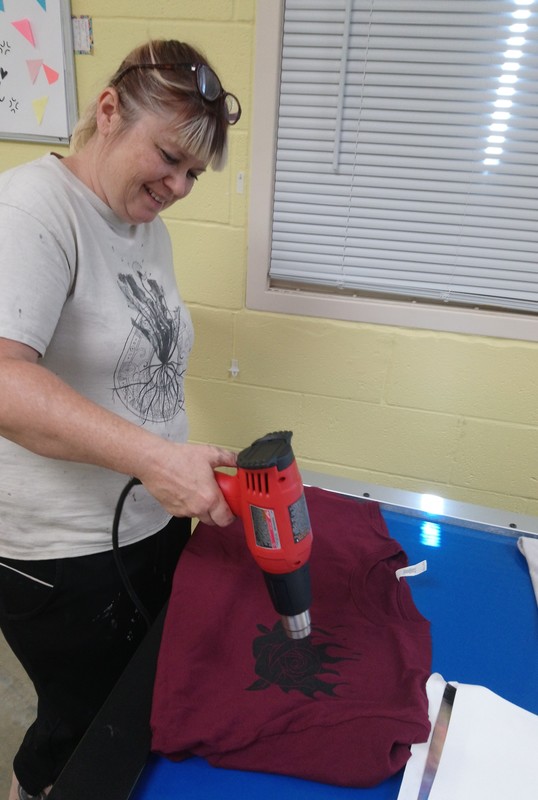 Mrs. Murphy uses a heating gun to set the paint on a student's creation.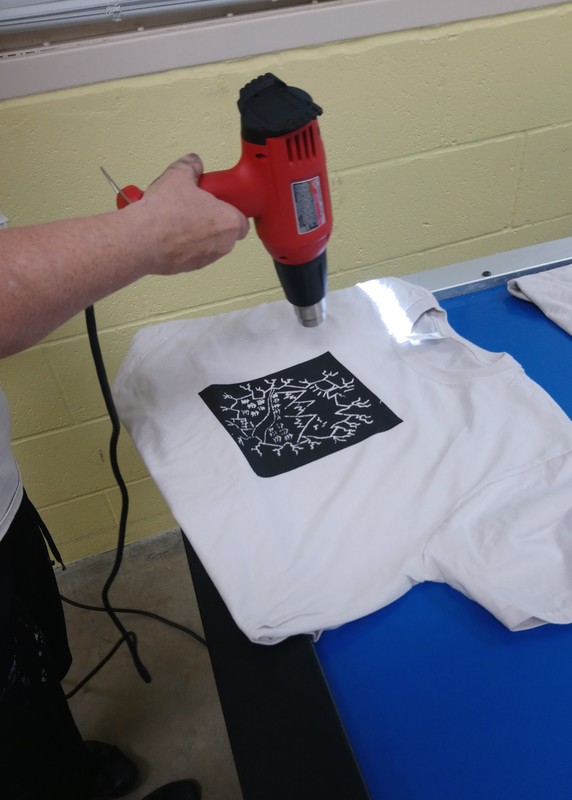 Finalizing another student's work of art.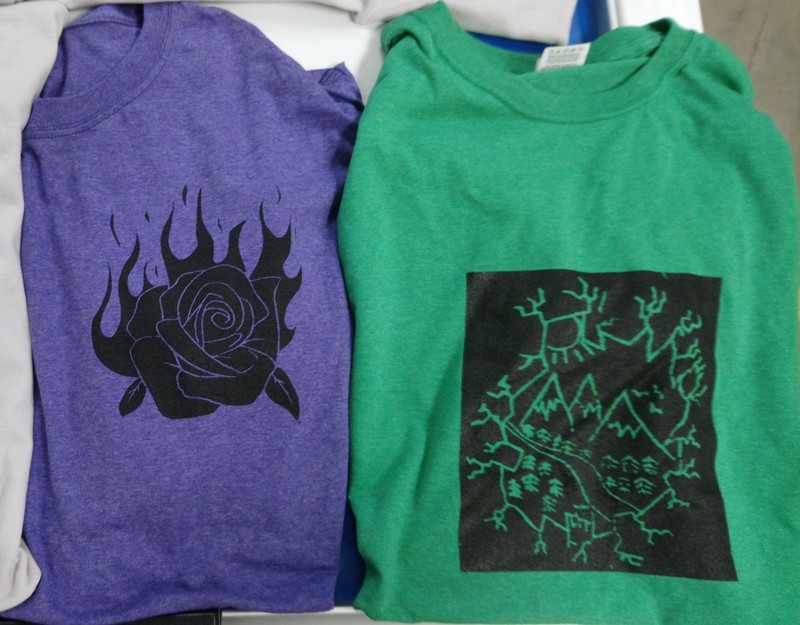 Examples of the final product.