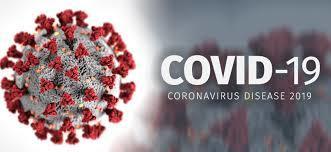 Coronavirus Information
Nick Catomerisios
Friday, March 06, 2020
Update as of 3:26 p.m. on March 6, 2020: Butte County proclaimed a local emergency and declared a local public health emergency in response to coronavirus Although there are still no confirmed cases in Butte County, Public Health officials stated the proclamation was "executed in an effort to be proactive, allowing the county to expedite their planning and response to any potential cases and make additional resources available to the county to limit and slow community spread of the disease." We want our staff and parents to know we are monitoring this situation closely and will continue to provide updates as we have them.

For more information please review the link below:https://www.actionnewsnow.com/content/news/Butte-County-declares-local-emergency-and-local-public-health-emergency-in-response-to-COVID-19-568572541.html
MEMO
To: Parents, Guardians, School Staff
From: Michelle Zevely, Associate Superintendent
Date: March 6, 2020
Re: Coronavirus Information

As coronavirus (COVID-19) concerns continue to increase, we want to keep you updated on our plans for keeping our schools, students and employees safe. The Butte County Office of Education (BCOE), is working closely with Butte County Public Health Department, and we will continue to provide new information when appropriate.

As you may know, we have no known cases of residents who are confirmed for testing positive with the coronavirus in Butte County. At this time, we are not currently being advised to close or alter school schedules, yet we are being proactive and preparing for any potential impact that this virus may have in our county. At this time, we are putting in place steps to limit the spread of any possible virus in our schools, such as having the custodial staff at each of our schools increasing our cleaning and disinfecting procedures for classrooms, restrooms, offices and common areas. For the foreseeable future, our custodial staff will be cleaning/disinfecting high frequency touchable areas. These include but are not limited to door handles, light switches, cleared desks, faucets, countertops, sinks, and soap dispensers.

In the meantime, our Butte County Public Health Department reminds us that a healthy school environment involves limiting exposure to germs from those who are ill. Please keep children home if they are unwell, symptomatic or contagious. Additionally, the most important way to prevent the spread of viruses at school AND at home is for all of us to be diligent with our own hygiene practices:
• People who are sick should stay home from work or school until they are well.
• Wash your hands often with soap and water for at least 20 seconds. If soap and water are not available, use an alcohol-based hand sanitizer.
• Avoid touching your eyes, nose, and mouth with unwashed hands.
• Avoid close contact with people who are sick.
• Cover your cough or sneeze with a tissue, then throw the tissue in the trash.
• Clean and sanitize frequently touched objects and surfaces.
• Individuals with chronic health issues and/or individuals experiencing severe symptoms should be evaluated by a medical professional.
• Think about how to care for loved ones at home if they or you get sick, including how to prevent other family members from becoming infected.

While we will always err on the side of keeping schools open as long as we believe it to be safe for students and staff members, we also understand and respect your family's decision to keep a healthy student at home if you have the means and feel it is your best option. Our top priority is the health and safety of our students and staff, and we take this responsibility seriously.

We encourage you to also visit the Butte County Public Health Department website at:
http://www.buttecounty.net/publichealth/Home/fbclid/IwAR3fSGcPIbTuP9oMALIinPe68ft2E_vscQm2hDlGwwyilvdXog7KZwY9vTw.
Additional information can be found on the Centers for Disease Control website at:
https://www.cdc.gov/coronavirus/.

We will continue to work closely with County Health Services to monitor the situation and provide updates as necessary. If you have questions or concerns, I encourage you to speak with your child's teacher or your school principal.