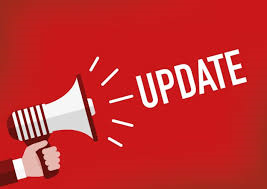 Campus Closure Extend - Distance Learning Continuing
Nick Catomerisios
Wednesday, April 01, 2020
Hearthstone Families,
After ongoing discussions with Butte County Public Health, and at the urging of our State Superintendent of Public Instruction, Butte County Superintendent of Schools Mary Sakuma announced her decision to extend the closure of school campuses in Butte County for the remainder of the 2019-2020 school year, while focusing on distance learning for students.
The need for safety through social distancing warrants that we continue to keep our school campuses closed to students
To be clear, the 2019-2020 school year is not over, it has just transitioned from classroom instruction to distance learning. Distance learning is taking place through a variety of tools including Google Classroom, Online Instruction, Video Conferencing, textbooks, and packets.
It's challenging to our educators and our families to learn and communicate in a very new world, but working together, we can and will meet this challenge.
Hearthstone's staff is also very concerned about the social and emotional well-being of all of our students and are working on ways to stay connected even at a distance.
In the coming days and weeks, Hearthstone will provide families with information regarding how grades, graduation, transcripts, and continued distance learning instruction will be handled."
Once again I want to thank our families for being our partners in education and for your ongoing support during this pandemic.
From the entire Hearthstone Staff, take care and please contact your teacher for more information.