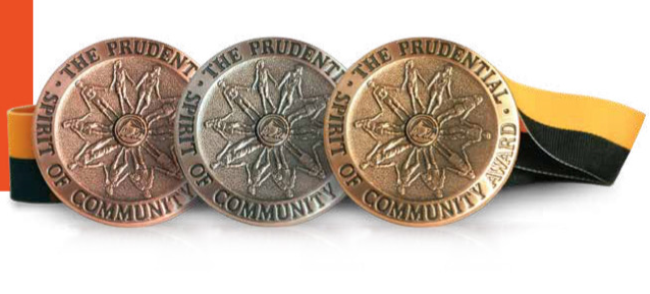 Prudential Spirit of Community Awards
charvey
Monday, September 11, 2017
Are you a middle or high school student who's making a difference through volunteering? Apply for a 2018 Prudential Spirit of Community Award and you could win $1,000 and a trip to Washington, D.C. in April!
A top youth volunteer in California will be named State Honoree and will receive an award of $1,000, an engraved silver medallion, and an all-expense-paid trip with a parent or guardian to Washington, D.C., in late April. Runners-up will also be selected in each state and named Distinguished Finalists, receiving a bronze medallion.
Students can apply by going to: https://spirit.prudential.com/ For application and certification questions, or to request a paper application form, call 855.670.4787.