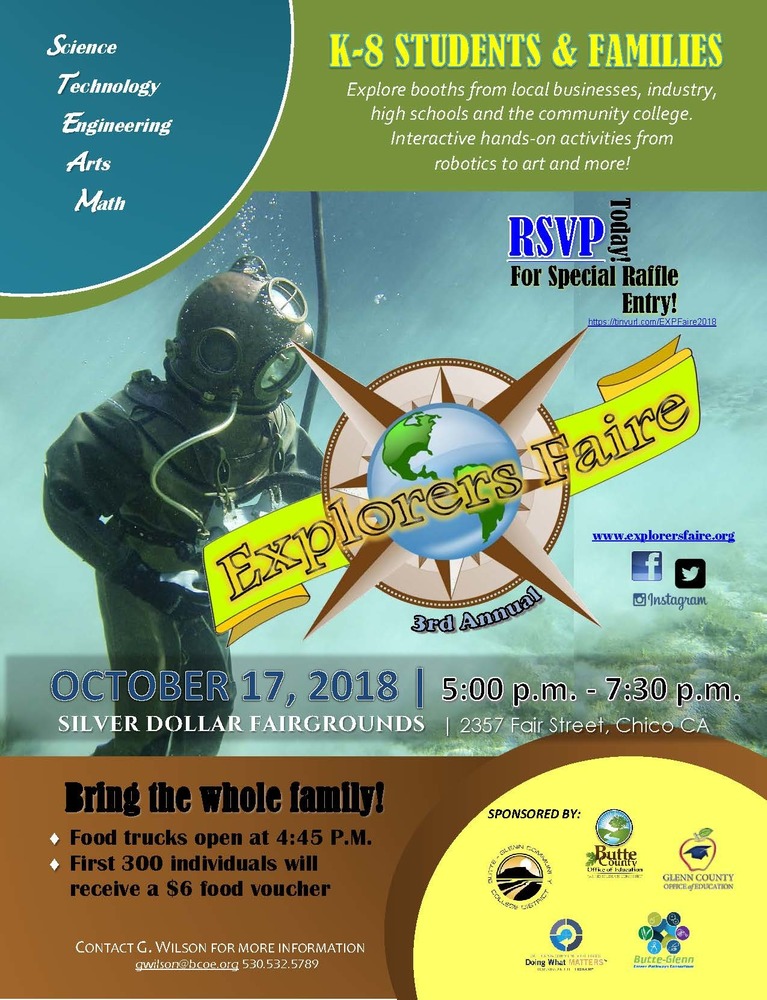 Explorers Faire
Christine Harvey
Thursday, October 11, 2018
The 3rd Annual Explorers Faire held October 17 from 5:00 PM-7:30 PM at the Silver Dollar Fairgrounds in Chico. RSVP today for a special raffle entry: https://tinyurl.com/EXPFaire20...
Please join us for this no cost, K-8 family event where students will participate in interactive hands-on activities from STEAM booths (like robotics) provided by local businesses, industry, high schools, Butte College and California State University, Chico. Bring the whole family. Food trucks open at 4:45 PM and the first 300 individuals will receive a $6 food voucher. You do not want to miss this phenomenal event!
Questions? Contact G. Wilson for more information at 532-5789 or gwilson@bcoe.org.