EDIT MAIN
Explorer's Faire
3RD ANNUAL EXPLORER'S FAIRE
WEDNESDAY, OCTOBER 17, 2018
RSVP for Raffle Entry!
https://tinyurl.com/EXPFaire2018
SILVER DOLLAR FAIRGROUNDS
Event Open From 5:00-7:30 P.M.
2357 Fair Street, Chico CA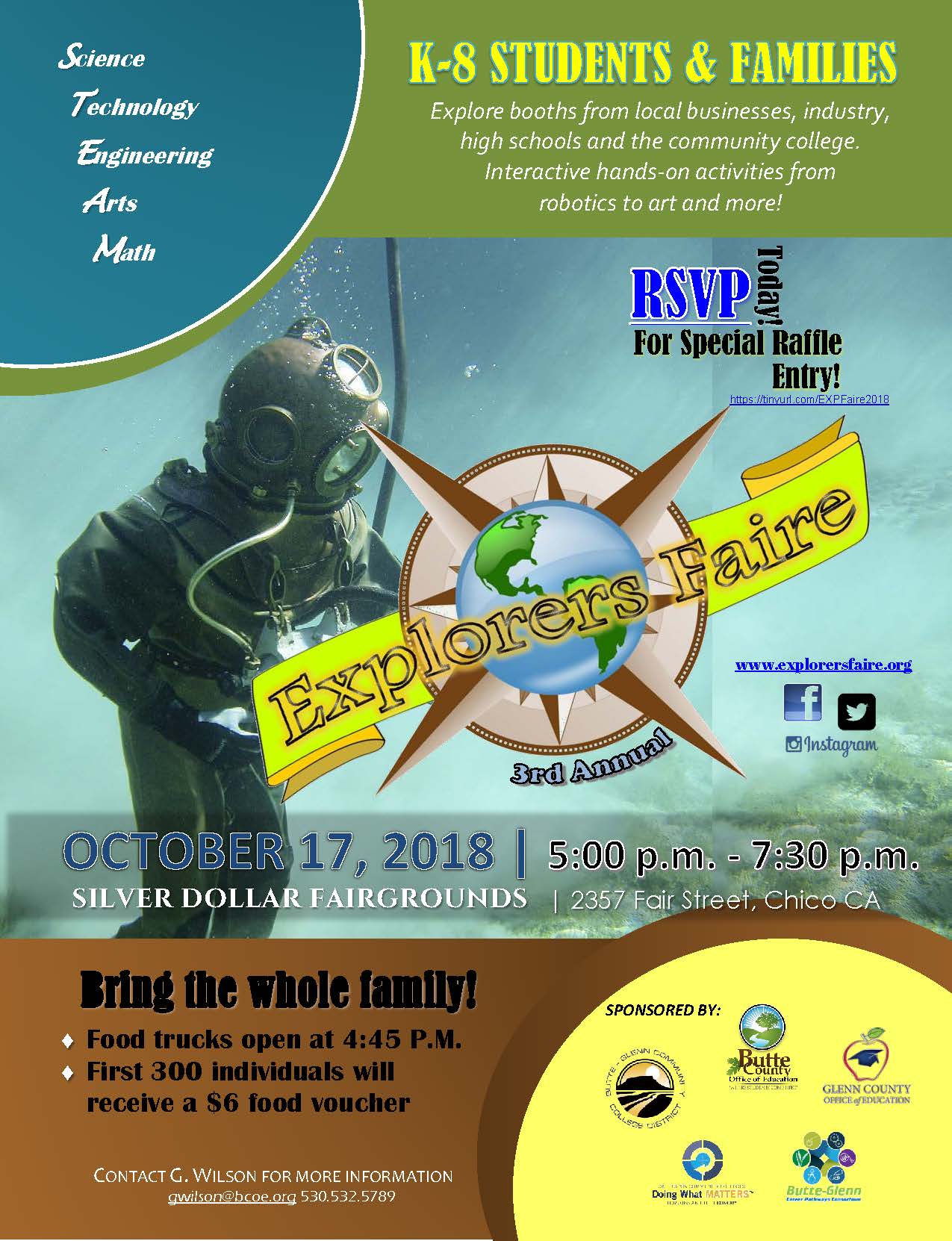 CONTACT G. WILSON FOR MORE INFORMATION
gwilson@bcoe.org 530.532.5789
Participant Comment from
2016 Explorer's Faire:

"…You Rock! It was
awesome. My grandson still
talks about it and wants to go
back to the college to pick up
where he left off! ..."

Explore booths from local business, industry, high schools and the community college. Interactive hands-on activities from robotics to art and more!
. Food trucks open at 4:45 P.M.
. First 300 individuals will receive a $6 food voucher
Bring the whole family!
Mary Ellen Garrahy
Student Engagement and Events Manager
Butte County Office of Education
1859 Bird Street
Oroville, CA 95965
Email: mgarrahy@bcoe.org
Fax: 530-532-5699
Office: 530-532-5647
Cell: 530-370-3573