News
Attention Butte County Community School Families. School Site Council for this year begins on September 30th. We are looking for parent/family representative for this school year. To nominate...
Hello Butte County Community School families, we are allowing students grades 9-12 to earn off campus lunch. In order to earn lunch they must come to school on time, complete work while here, and...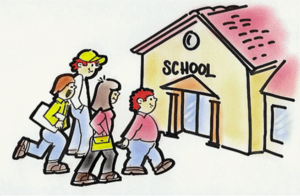 Butte County Community School, Step Up and Lead, has moved to 601 Wall Street, Chico CA 95928. Step Up Hours Monday-Friday 8:30 am-2:00 pm Lead Hours Monday-Friday 9:00 - 2:00 pm
SEE ALL NEWS
Live Feed

Today we had a special guest speaker come to LEAD to talk to our students about a career in Phlebotomy! Scared of needles, anyone?? 😳 view image
7 months ago
Jose Martinez

Former LEAD student Alex Alvarez at his Freshmen Year Butte College Orientation! view image
9 months ago
Jose Martinez

Hello Parent & Students, school starts Monday, Dec. 3. Come visit this Friday 8:30am-10:30am for breakfast and activities.
10 months ago
Jose Martinez

LEAD students Exploring College/Career opportunities at Northwest Lineman College view image
11 months ago
Jose Martinez
SEE ALL posts